Immersed in the lush green of the splendid region of Puglia, Masseria Selvaggi is a gracious farm house hotel with trulli that has been beautifully restored.

Masseria Selvaggi is situated only few kilometres from the Adriatic coast in the heart of the lush landscape of the Itria Valley with its beautiful towns such as Martina Franca, Cisternino and the white city of Ostuni.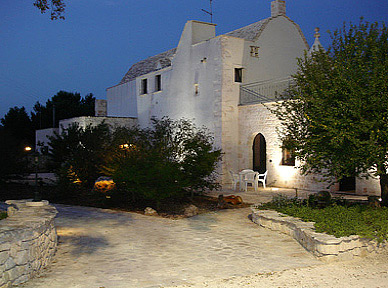 The Masseria is therefore ideally situated as a base for discovering the unspoilt nature and places of architectural and historical interests in Puglia.

Masseria Selvaggi was restored using the Puglian natural stone which was originally used for the building of it in the early 1700s, following the restoration it now has all the modern comforts expected of a discerning holiday farm.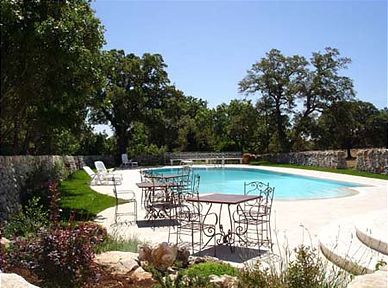 The natural insulating properties of the puglian stone allows the dwellings to stay cool in summer and warm in winter in a most natural way.

The Masseria consists of Trullo and Cummerse accommodation where all the architectural characteristics of the Itria Valley have been uncompromisingly maintained making the it a magical corner of Puglia rich in history, tradition and beauty.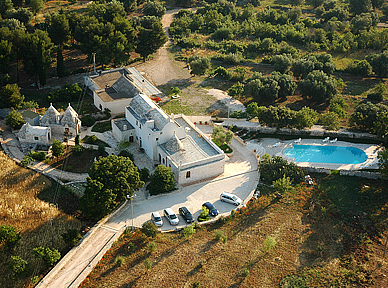 All our farms are all cultivated with cereals, vines, olives and fruit trees. From which we produce first class wines and cold pressed extra virgin oil all can be purchased from the Masseria Selvaggi.